June 7th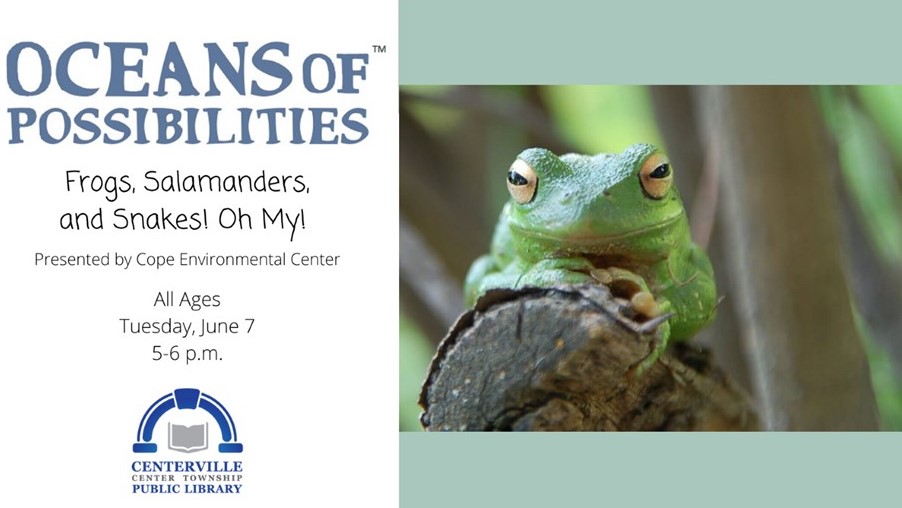 Frogs, Salamanders, and Snakes! Oh My!
June 7 @ 5:00 pm - 6:00 pm
Presented by Cope Environmental Center
Come celebrate our reptile and amphibian friends while learning about the adaptations that make them well suited for our Indiana wetlands and woodlands.  Not only are these creatures fascinating, they are also important indicators of the environmental health.  Learn about their unique lifecycles and how to create a reptile and amphibian friendly habitat in your backyard.
This program is open to all ages!