December 21st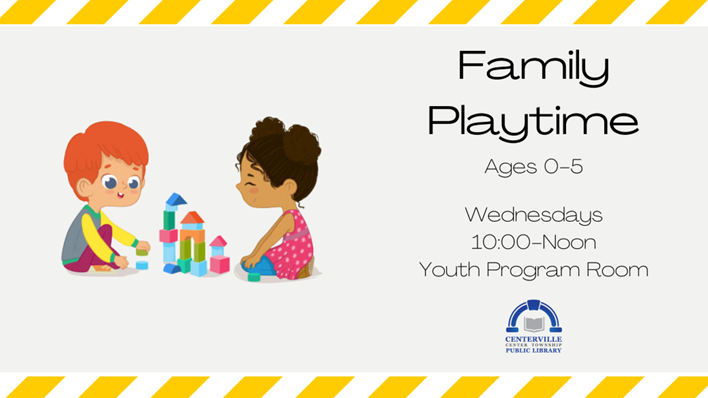 Family Playtime
December 21, 2022 @ 10:00 am - 12:00 pm
While Storytime takes a winter break, families with young children (5 and under) are invited to continue visiting the library on Wednesday mornings for a drop-in playtime.
Special toys will be available at different stations in the Youth Services Program Room on Wednesday mornings from 10-Noon, November 23 – January 11.
Families engaged in playtime must keep toys inside the Youth Services Program Room. Adult caregivers must remain with and supervise their children at all times.