November 17th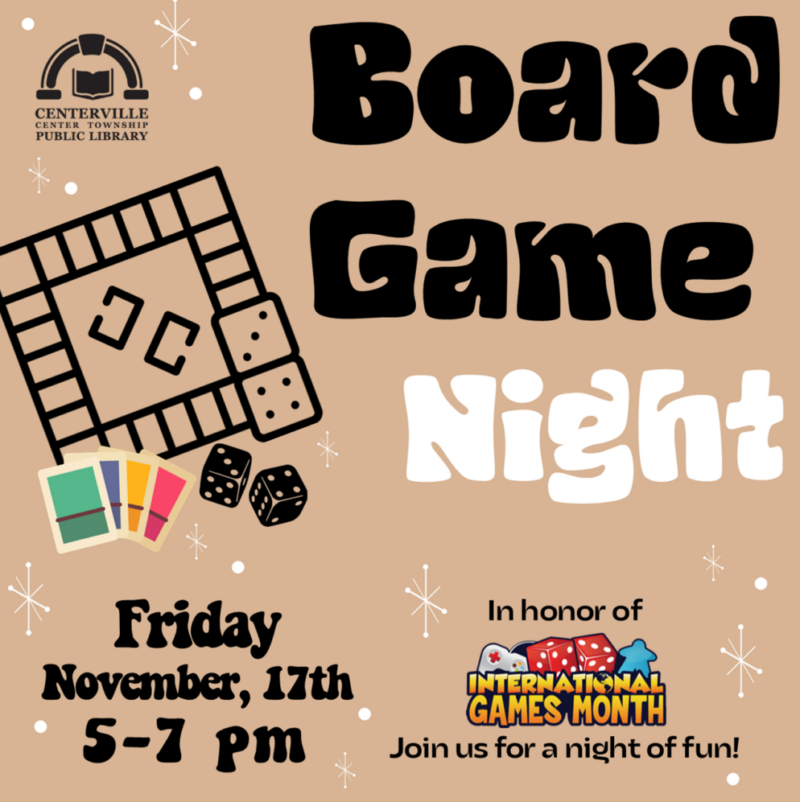 Board Game Night
November 17 @ 5:00 pm - 7:00 pm
In honor of International Games Month in November we're celebrating, by hosting a board game night!
Many classic, family, and modern games will be available to play. Some stations will even have instructors to help you learn the game! This event will be the kick-off to unveil our own board game collection which will be available for checkout starting at the end of November.
Everyone is welcome, make sure you stop by!