June 1st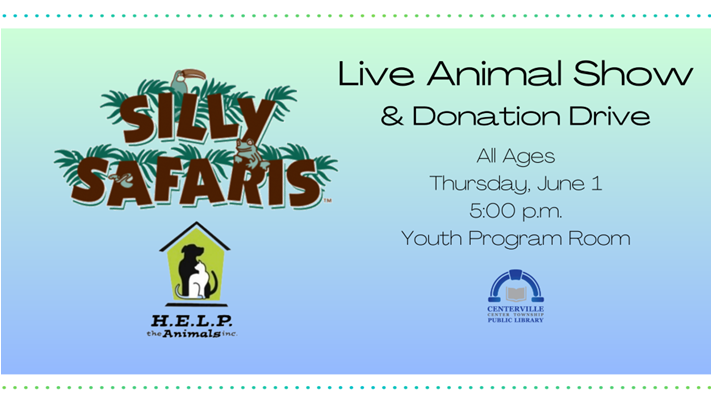 Silly Safaris
June 1 @ 5:00 pm - 6:00 pm
Summer Reading Kick-Off Event!
Don't miss this awesome, live animal show! Silly Safaris is the leading provider of live animal conservation education in Indiana. Their mission is to create positive human-animal interactions that inspire responsible pet ownership and wild animal conservation. Each show is the perfect blend of fact and fun for all ages!
*If you are able, please also bring a donation for HELP the Animals, one of our local animal shelters. Anyone who brings a donation will receive an extra entry into one of our grand-prize drawings! The shelter has expressed a particular need for bleach, kitty litter, and hard dog toys for their tough chewers. But anything is helpful!
Thanks to The Friends of the Centerville Public Library for sponsoring this show!