May 13th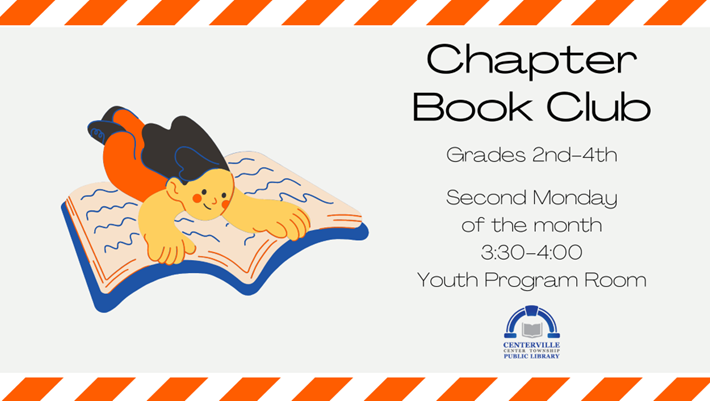 Chapter Book Club
May 13, 2024 @ 3:30 pm - 4:00 pm
This NEW book club is geared for kids in grades 2nd-4th who are reading at the early chapter book level. Early chapter books are shorter than traditional novels and usually include more pictures!
Stop by the library each month to pick up your copy of the book before the club meeting so you have time to read it. Then come to the library after school to listen to the first chapter, talk about the book, and play games or activities related to the topic. Snacks will be provided.
For students under ten years old, an adult caregiver must remain in the library building.