October 29th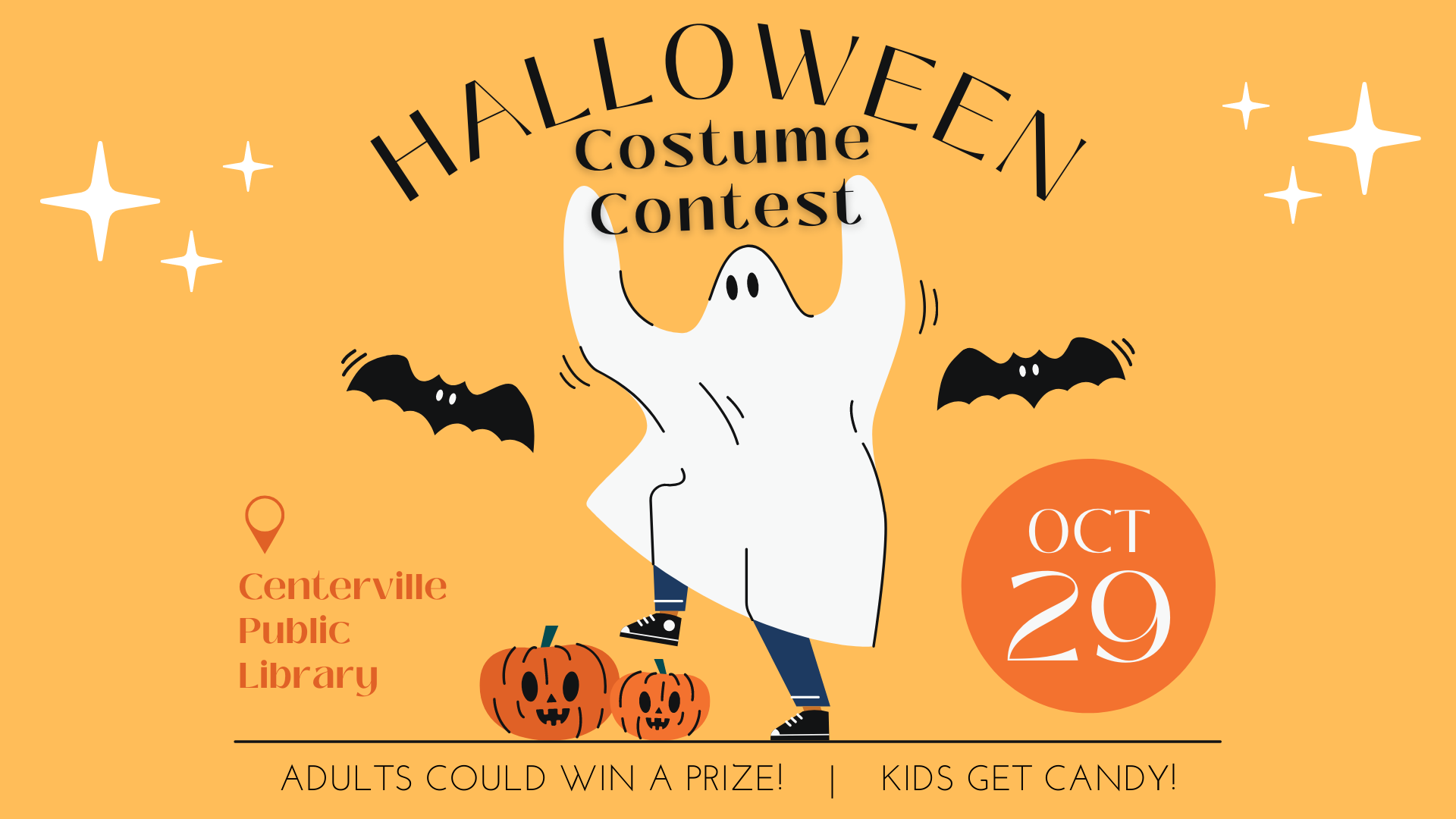 Halloween Costume Contest
October 29 @ 10:00 am - 5:00 pm
Stop by the library anytime on Friday, Oct. 29, to test out your Halloween costume!
All kids in costumes will get candy!
Adults can enter the costume contest! Our director will judge the best costume, and the winner will receive a fall gift basket donated by Warm Glow!
*Don't forget that all good costumes include a mask that covers your nose and mouth!