June 9th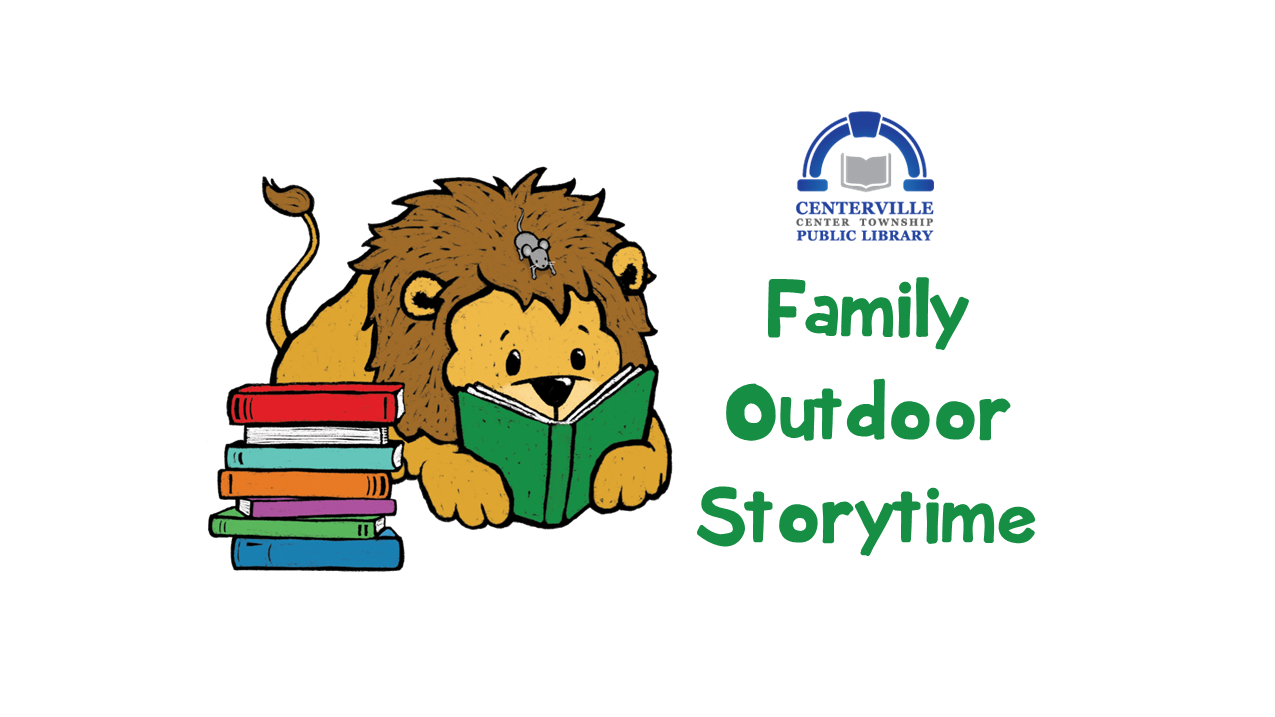 Family Outdoor Storytime
June 9 @ 11:00 am - 11:30 am
Join us this summer OUTSIDE on the library lawn for a weekly all-ages storytime! PLEASE RSVP, as space is limited due to social distancing.
If you arrive without RSVPing, you may have to sit at a further distance and may not receive a read-along or take-home bag.
Important Information:
The library building will be closed during storytime, so restrooms will not be available.
Selected children's materials will be available to check out in the gazebo, or you may use our curbside service.
Children will receive a take-home craft and snack. If you plan to bring more than two children, please let us know so we can ensure each child receives a take-home bag. Give us a call or email CentervilleSummer@gmail.com.
We encourage families to bring blankets, towels, or lawn chairs to sit on.
Make sure you are also prepared to be in the sun.
Storytime will be cancelled if it rains. You may still stop by the library to pick up your child's craft/snack bag.
You must RSVP for each week separately. Please click the link below or call us at 765-855-5223 and select 4 for Youth Services.