May 17th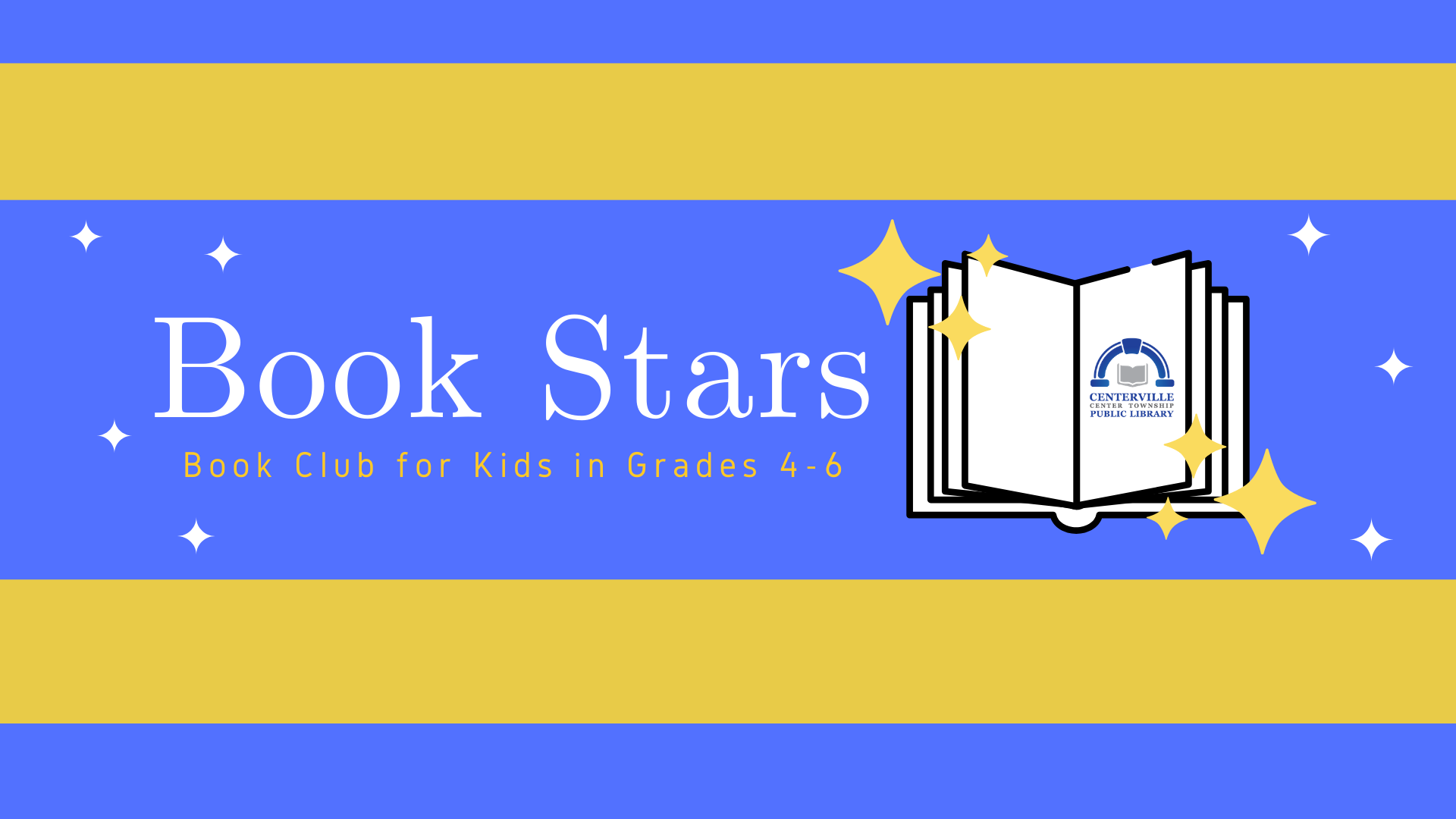 Book Stars (Grades 4-6)
May 17, 2022 @ 5:00 pm - 6:00 pm
Kids in Grades 4-6 can sign up for this book club to receive their own free copy of the book being discussed. Then come to the meeting to chat about the book and have some fun! You must register for this event, and space is limited. Book clubs may be held outdoors or virtually. Masks are required for indoor meetings. More details will be announced ahead of each meeting. Please call or stop by the library to sign up!
For more information or to register, please call 765-855-5223, and press 4 for Youth Services.
This program was made possible through a grant from the Wayne County, Indiana, Foundation.